We believe in love. We believe our light shines brightest when we are helping to illuminate others. Our background is in floral and our expertise is creating beauty and positivity while helping others manifest their dreams.
We are based in Los Angeles and we design flowers with an abundant lifestyle in mind, creating lush and organic arrangements and bouquets.
While we are known for our flowers, but our affinity for beauty doesn't stop there. We believe we are meant to cultivate love and community wherever we go, We love celebrating life and believe you should treat yourself and loved ones to the indulgences that illuminate your soul. So, we have filled our beautiful boutique and online shop with enchanting gifts and it turned into magic.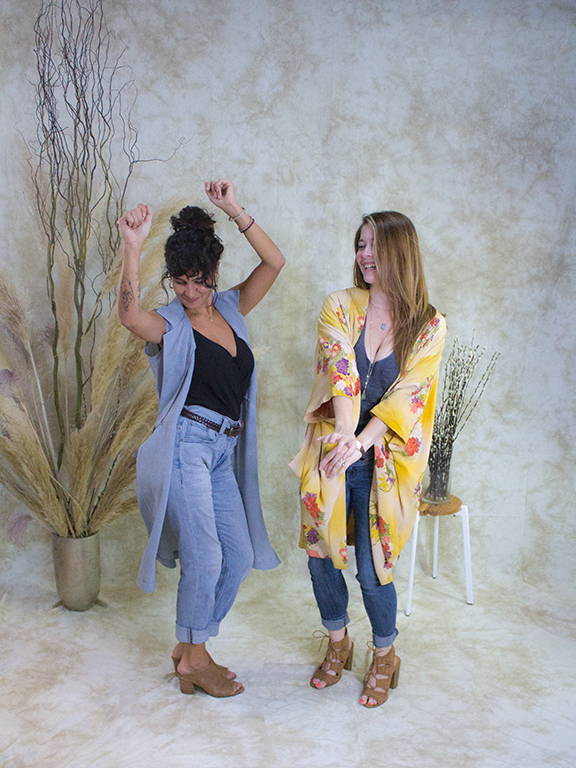 We first felt the pull into floristry through our experience in weddings and events. We believe that flowers hold immense power. They create beautiful ambiance, spark light within those that gaze upon them, and spread happiness and love. Flowers emanate luxury and hold the power of the love that you create when you place your order as well as the love that goes into planting, harvesting, and arranging each bloom.
How did you first get into floristry?
The name Vavé Is a combination of our last names, Van Alderwerelt and Veyna. We work our magic in our beautiful shop in South Pasadena, where we've created a modern and enchanting space where you can pick up (or order online) tons of products that support your best selfcare lifestyle such as bespoke hand-tied bouquets and beautiful ceramic vases, as well as enchanting gifts like candles, crystals, and palo santo.

What has been your most memorable occasion working in floristry?
We took a team field trip to a local flower farm to experience the beauty of where our flowers are grown. Arriving that day as the sun was rising over the San Gabriel mountains, smelling the sweetness of garden roses and geranium and soil, and exploring together through rows zinnias and dahlias is something I will never forget. We grabbed a bucket and shears and harvested our very own flowers that morning for our weekly orders and I felt deeply grateful as we resonated with the world around us.
How would you describe your floristry style?
Our style is lush and organic. We create luxurious bouquets with our signature bohemian flare.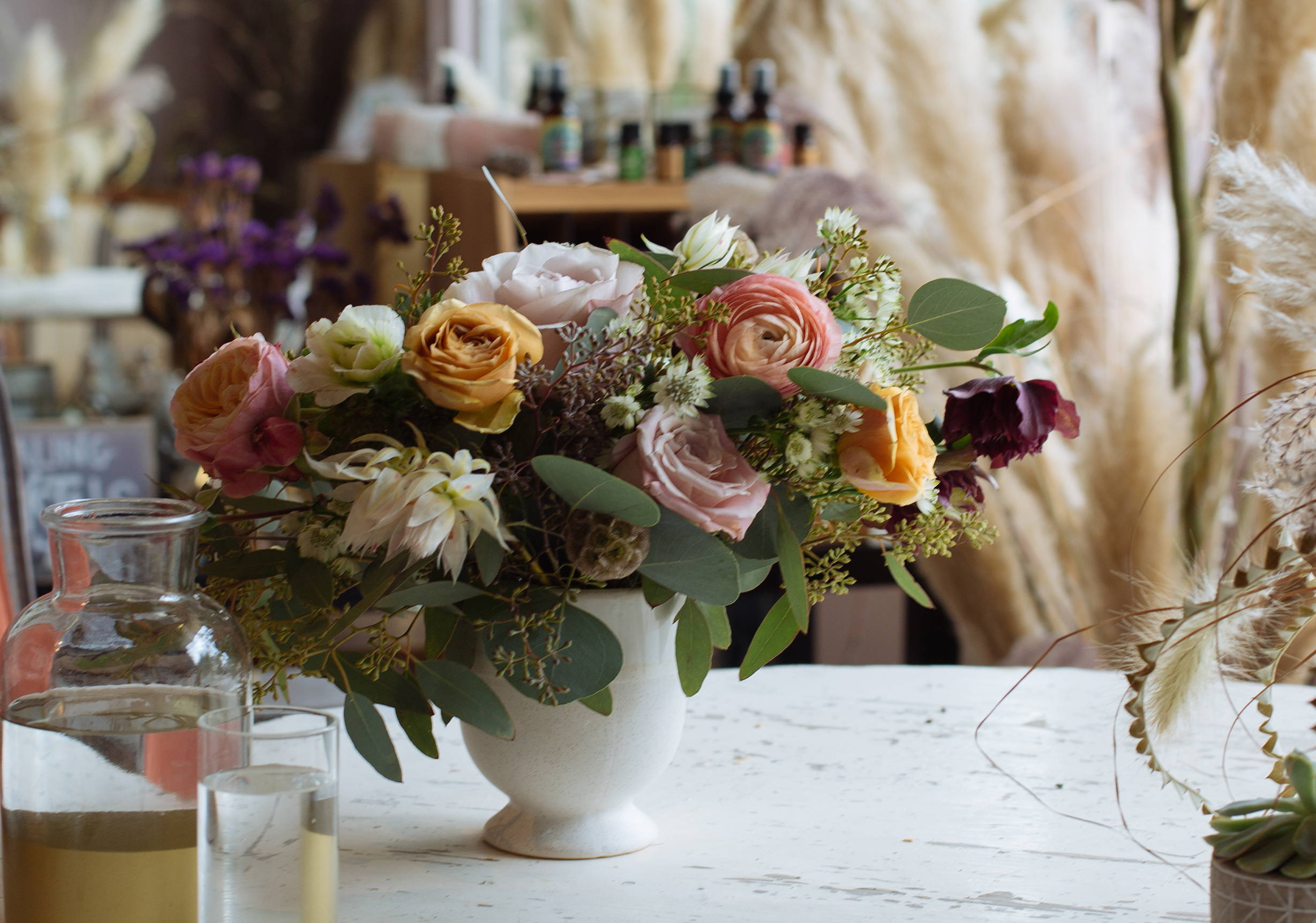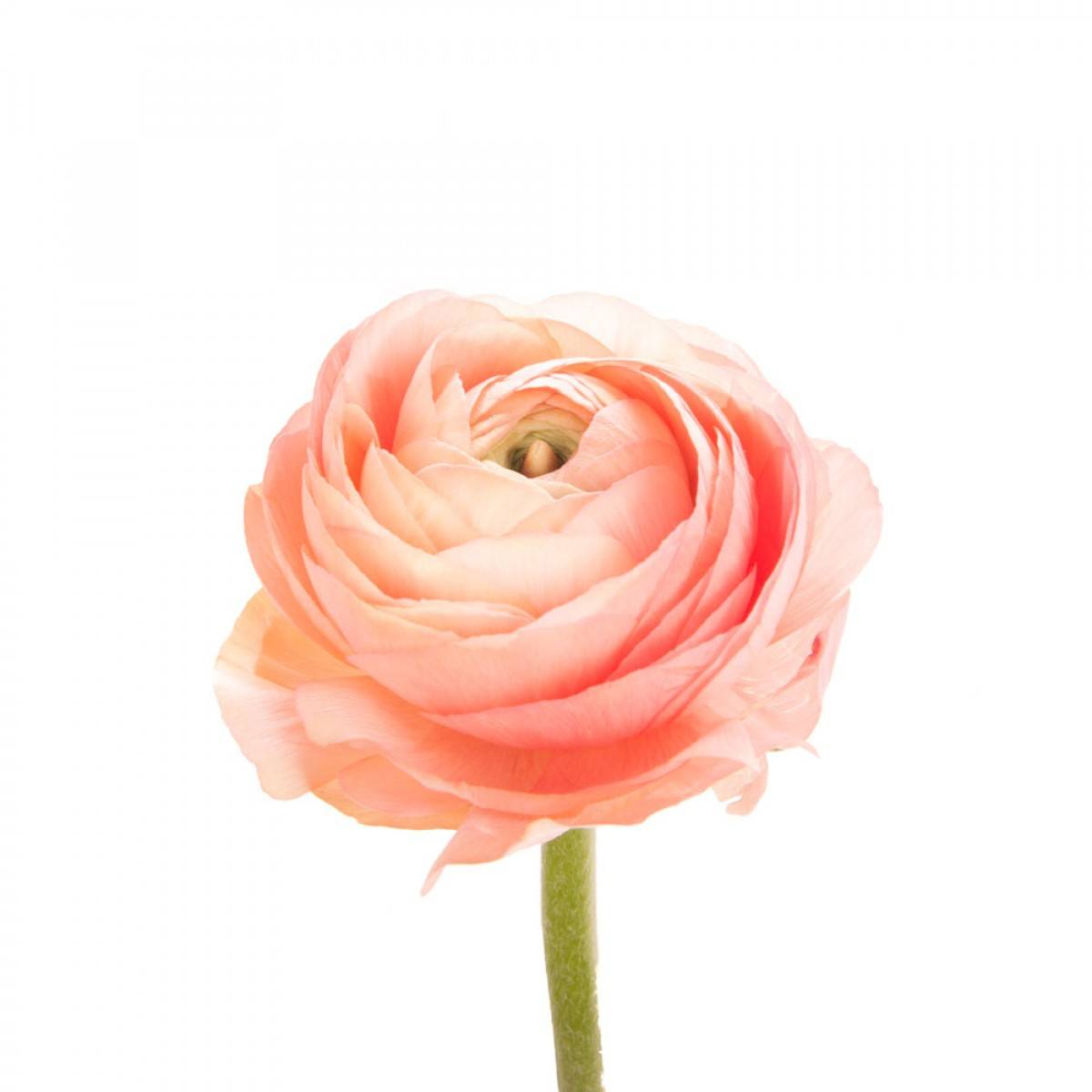 What is your favorite flower and why?
The ranunculus is our favorite flower and we use it in almost all of our bouquets. Ranunculus are almost too perfect to be real. Their silky petals stacked by the dozens make them very luxurious. Their stems can be curvy and unpredictable which adds a wild element. They grow in so many colors and sizes and are so versatile!